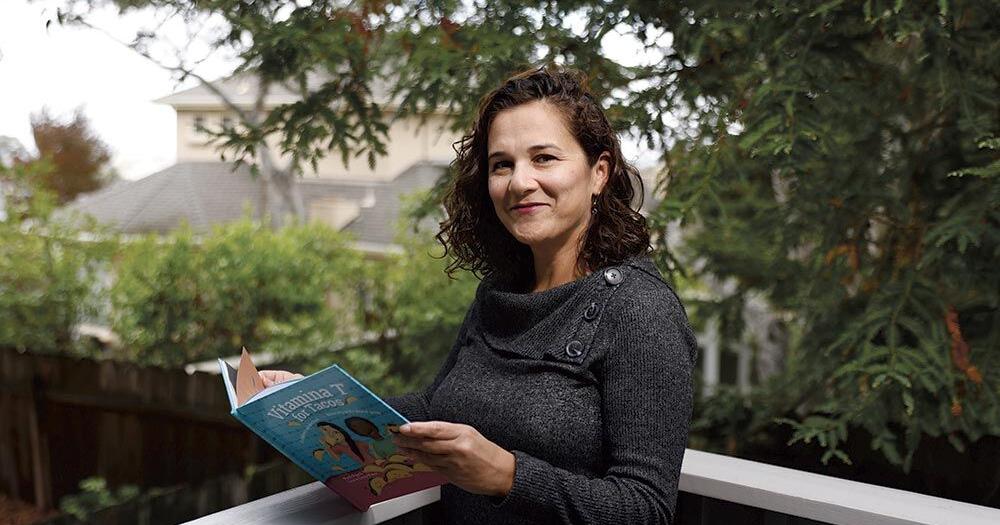 A children's book celebrates Mexican culture, the mixture of two languages ​​and tacos. | 831 (Tales from the area code)
Spanglish has become a language in its own right, and its variations are influenced not only by geography, but also by culture. The hybrid language is widely used in Texas and elsewhere along the US-Mexico border. Despite its widespread use in conversation, the presence of Spanglish in print is marginal.
Walk in Vitamin T for Tacos, a children's book published last year. It deploys a colorful alphabet to explore Mexican and Mexican American culture through a Spanglish lens.. Vitamin T is by Suzanne García-Mateus, bilingual education teacher and director of the Monterey Institute for English Learners at CSU Monterey Bay, and Mando Rayo, Texas storyteller and taco journalist.
"I thought of it as a way to contribute to children's literature," says García-Mateus. The goal was to write "in a way that we actually speak Spanglish, because there are books in English that just don't really reflect the way we speak".
Spanglish is a hybrid language that many Latin Americans use regularly, a mixture of English and Spanish words and phrases. Spanish speakers swap words between the two languages ​​or change some of them, such as "brightest Yema on your huevos con bacon", as Section Y says, referring to egg yolks.
In academia, this is called translanguaging. It is an evolving expression of popular multiculturalism. García-Mateus says adults should be okay with kids speaking Spanglish. That said, she wasn't worried about how people would receive the book – but it was met with a positive response.
"This is in addition to efforts to normalize the presence of Spanglish in classrooms," says Martha Samaniego Calderon, the book's illustrator. "It's important that children see themselves in the book."
The idea for the book was formed when the authors and their families got together. While drinking coffee and eating tacos (of course), García-Mateus and Rayo decided to create a book, using the Spanish alphabet and brainstorming ideas with everyday language, objects and music common to Mexican American childhood. Most of the words used in the book are related to tacos (both authors love tacos). On some occasions, finding words starting with a particular letter was a bit difficult, so they opted to use a replacement that had that letter somewhere in the word itself. They represented Ñ and X, for example, with piña and Mexico.
Certain phrases in the book are aimed specifically at Latino readers. For example, the sentence for the letter N – "Nopales sigue sigue!" – is close to the refrain "No pares, sigue, sigue!" of "El Tiburón", a song by the Dominican American group Proyecto Uno.
The book also includes the compound letters LL and CH, although they are no longer part of the Spanish alphabet. "We deliberately decided to include the letters even if they are not recognized, because it is a form of resistance", explains García-Mateus. "These letters are still part of our repertoire."
The book contains mixed media illustrations, including photographs. Samaniego Calderon normally works with paint or charcoal on paper, then scans the finished piece. Because she was working for a short time, she swapped paper and brushes for a tablet. Texture, she says, remained a crucial element of her illustrations and can be seen throughout the book. "It's a good thing about technology," says Samaniego Calderon. "You can really imitate the real medium."
Samaniego Calderon says working on the book made her reflect on her own experiences. "There are all these little details of real objects that mean a lot to me culturally," she says. "I hope this book inspires readers to go explore their neighborhoods and visit their favorite taquerias."
Vitamin T for tacos is the first book of a planned Spanish trilogy. The second, which will be released this year, is called Vitamin P for places. Then search Vitamin C for Culture.