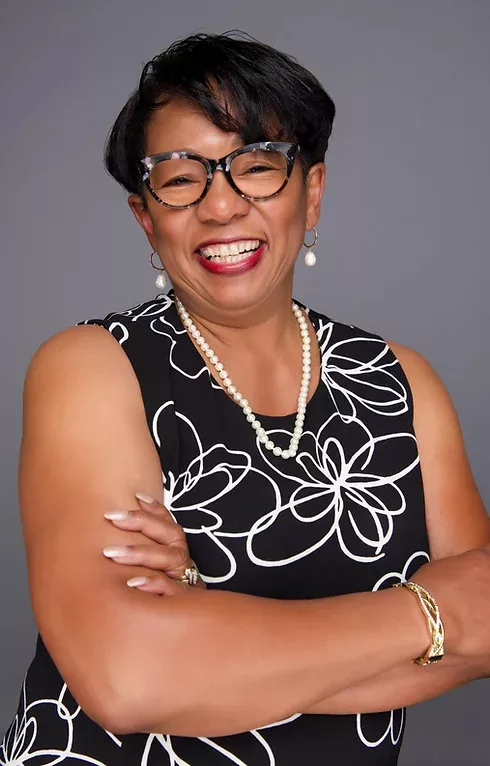 African-American literature professor receives 2022 award for career excellence in academic theater
WASHINGTON – Sandra Shannon, Ph.D.professor emeritus of African-American literature, was selected to receive the Academic Theater Career Achievement Award 2022 of the Association of Theater in Higher Education.
The Academic Theater Career Achievement Award honors individuals known for their outstanding scholarly and creative contributions to the field, whose work has stood the test of time with original thought, and whose service has proven significant in shaping the field and the future of theater and performance. Recipients are authentic role models for colleagues and students, nurture the careers of others, and are effective champions of diversity and equity in theater and education.
Shannon is widely recognized as a major scholar in the field of African-American theater and the primary authority on playwright August Wilson. She is the author of the books "The Dramatic Vision of August Wilson" and "August Wilson's Fences: A Reference Guide", has written numerous essays and chapters on Wilson, and was editor of "Modern American Drama: Playwriting in the 1980s and "The Pittsburgh Cycle of August Wilson". She is currently a Fellow and Dean Elect of the College of Fellows of American Theater, Scholar-in-Residence at the August Wilson African American Cultural Center in Pittsburgh, Pennsylvania, and President of the August Wilson Society.
"Truth be told, I'm still processing the profound impact of being named the recipient of the prestigious 2022 ATHE Career Achievement Award," said Shannon. "My emotions range from excitement to a mixture of honor and humility. I am extremely honored to have my scholarship, teaching, and service in theater education recognized as exemplary by my peers across the United States and beyond. I am also honored to receive confirmation at this point in my career that the passion, time and energy that I have – over decades – invested in my work have made a noticeably lasting difference. am honored that this award puts me in the company of giants whose work continues to inform my own and shape the field.
Shannon's relatively new title as Professor Emeritus of African American Literature in the Department of English has allowed her to expand her career into areas that were not previously practical or possible. Although Shannon is no longer in class, she continues to selectively agree to publish, lecture, consult, write essays, and offer post-show discussions. She also remains committed to her current role as president of the August Wilson Society; this involves, among many other AWS-sponsored events, an annual August Wilson Floor Lecture Series and a biennial symposium.
###
About Howard University
Founded in 1867, Howard University is a private research university comprised of 14 schools and colleges. Students follow more than 140 study programs leading to undergraduate, graduate and professional degrees. The University operates with a commitment to excellence in truth and service and has produced one Schwarzman Scholars, three Marshall Scholars, four Rhodes Scholars, 12 Truman Scholars, 25 Pickering Scholars, and more than 165 Fulbright recipients. Howard is also producing more African-American doctorates on campus. recipients than any other university in the United States. For more information on Howard University, visitwww.howard.edu.
Media Contact: Aaliyah Butler; [email protected]