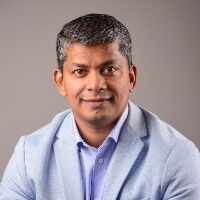 The rapid increase in the number of language users first on social media
India is home to endless diversity, which defines the true essence of the country and celebrates strategic assets such as cultures, religions and languages. As the internet has become the greatest tool for diversity and inclusion, social media has found a new way to celebrate that diversity. The role of social media in connecting people from the backcountry and from diverse linguistic backgrounds has transformed the way we communicate.
Most social media platforms in India are non-Indian. English is still a dominant language online, limiting access to many content resources for a large portion of India's population in rural, non-metro and even non-English-speaking metropolitan areas. However, local multilingual social media platforms in India cater to the content needs of users who prioritize language, driving an evolution in the way Bharat consumes content and engages on the internet today. India's rural population leads in internet adoption, with 351 million active internet users. According to a reporteven though Tier 1 users are considered more tech-savvy, users in non-metro, rural and semi-urban areas of India are on par with users in urban areas when it comes to engagement in online financial activities.
The number of internet users in India has reached 692 million as social media continues to become a powerful tool of self-expression for many. With the advent of the Internet and Web 2.0, people can access "content" and enjoy personalized experiences while consuming content on social media or shopping on e-commerce websites. The pandemic has been a catalyst for the way people use social media – previously it was only used for networking, but now it provides many unique digital services. Due to a revolution in user consumption habits over the past two years, the digital and social media ecosystem has undergone a sea of ​​change.
What is driving this growth of social media in Bharat?
Connecting with like-minded people, getting their daily dose of entertainment, shopping, following developments, searching for information and creating content are the major use cases among Indians on social media. Cheaper smartphones and higher bandwidths are driving online engagement in the first Indian language in India. Users in rural areas are rapidly embracing digitization year on year, especially since 2020. The internet has become a lifeline for many since the Covid-19 outbreak. Not only that, but the government is also promoting a vision of a US$1 trillion digital economy, further emphasizing the importance of digital services.
It is widely misunderstood that English-speaking users primarily drive content consumption in India. But the growing options for Indians to consume content in their native language on social media is shattering this myth. Language barriers have been a significant impediment to freedom of expression in their local languages ​​and have remained largely unmet. Empowering all Internet users, whether English-speaking or not, has become the need of the hour.
We are now learning a lot about what Indians all over India really want. Revelations and critical insights are causing major brands and companies to pay more attention to Bharat audiences, leading to rapid growth in social media.
Today, multilingual platforms allow creators and users to consume content in their preferred language and connect with people from similar backgrounds. Creators, regardless of location and background, have the opportunity to earn a sustainable living using their talents and knowledge. Some popular and upcoming ways to make money on social media include ad revenue sharing models, virtual giveaways, video commerce, and influencer marketing. Thus, diversity in India has finally found a new mode to shape itself in the hinterland.
A country with 22 different languages ​​and thousands of dialects can only witness digital evolution through mass digital empowerment and awareness. This could only be possible through personalization and personalization.
Many, mostly local, social media platforms target Bharat users by offering hyperlocal experiences through a wide range of language-based content. Therefore, it goes without saying that the best use of technology can only create an inclusive approach, welcoming the voice of the next billion users. Accurate recommendation engines and AI will be key to realizing the true potential of social media that benefits a broader demographic.
Digital revolution: exponential increase in Bharat users
Shedding Light on Bharat Users' Online Preferences (who prefer regional languages) and India users (who prefer the English language), according to a report, Bharat users are more engaged on social media than Indian users. 29% of Bharat users post content at least once daily on social media, compared to 22% of Indian users. Bharat chooses to stay informed through social media as 39% of Bharat use it as their main source of news consumption.
Social media has a significant impact on Bharat's decision making. Multilingual platforms change marketers' perspectives and allow them to use native strategies in their campaigns. Some common misconceptions about Bharat include less purchasing power, lower propensity to buy technology, and an aversion to adopting modern payment methods. However, this is not true, as some of Bharat's objectives coincide with those of its Indian clients. Bharat has improved its digital savvy over time and will continue to do so, from adopting modern payment options to better social media engagement.
Growing micro-influencers
Multilingual platforms enable video and content sharing capabilities, providing a fair space for regional and rural audiences to showcase their talent online. The popularity of short videos, in particular, has given micro-influencers more confidence to express themselves creatively and access various platforms where they can gain notoriety and, eventually, money. Since micro-influencers can make authentic connections with their audience, brands have become eager to chain them together to win over regional audiences.
Micro-influencers know how to speak to their limited fan base, build trust very quickly, and have a good understanding of demographics. This strong potential therefore pushes brands to reach the micro-target of non-metros and villages. Thus, "Bharat influencers" help marketers achieve maximum success!
The next avenue for growth in social media – Commerce

Social and video commerce is a new and critical area for growth. Although widespread and common in other parts of the world like China and the United States, video commerce is relatively new in India. Over the next 4-5 years, video commerce is expected to drive up to 20% GMV of some major e-commerce categories like fashion, apparel, home decor, health, wellness, and more.
Video commerce brings the offline shopping experience closer to the online experience. The creator community can share their curated likes with millions of followers and monetize their content while allowing users to purchase the products they recommend seamlessly. Access to a large, high-end audience and increased user attention to products will help e-commerce players capture the impulse buying pattern of users.
On the 75th anniversary of Independence Day, we should celebrate the inclusive approach of multilingual social media platforms to spearhead rapid digitalization among Indians across the country and provide avenues of sustainable growth to Indian creators. They will pave the way to exploit India's next billion internet users.
END OF ARTICLE