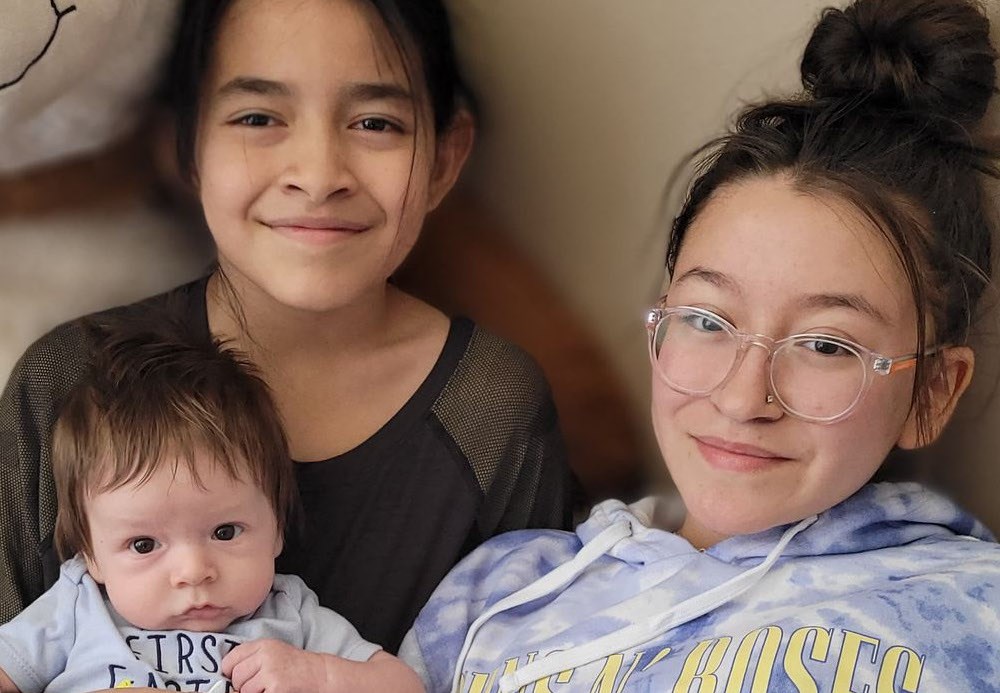 Changes underway to allow Indigenous characters to register new baby names: Minister of Health
The Vital Statistics Agency's naming standard currently only recognizes standard letters of the Latin alphabet, A to Z, and standard French characters, as well as apostrophes, periods and dashes. 'union.
Health Minister Adrian Dix on Tuesday acknowledged the frustrations of a Campbell River couple unable to register their baby's Aboriginal name because of his Kwak'wala characters, and promised change is coming.
"I know they're working on implementing it right now and that's something I strongly support," Dix told a news conference.
Raymond Shaw, a traditional Aboriginal carver and member of the Wei Wai Kum First Nation in Campbell River, and his partner Crystal Smith, who is Ts'msyen and Haisla, said they are considering legal action because the province does not not register their child's Aboriginal identity. name due to its use of Kwak'wala characters.
The boy, born on January 12, is called λugʷaləs k'ala'ask Shaw. His first name, pronounced Glu-gwa-lus, is the name of a mountain in Raymond's traditional territory near Sayward, and translates to "the place where people were blessed."
The name comes from Shaw's mother's side of the family. "We decided we should honor the territory we live in and give our baby a place name," Smith said. "We had chosen a few names, but when λugʷaləs was born, it just seemed like it was him – he was λugʷaləs."
The name that came naturally to her parents, however, did not fly with the Vital Statistics Agency.
The first hint that something was wrong came from a letter from the province in which the child's name was misspelled. Smith made inquiries at the Service BC office in Campbell River and was asked to write a letter explaining the child's name and spelling to the Vital Statistics Agency.
"I thought we were all good," Smith said.
In a March 3 letter, however, Registrar General Jack Shewchuk explained that the Vital Statistics Agency's naming standard recognizes standard letters of the Latin alphabet, A to Z, and characters standard French, as well as apostrophes, periods and hyphens, as long as they are not next to each other or cause confusion or misinterpretation.
The agency said that while it is working with other business partners to add diacritics, "we are currently unable to accept your child's name as offered."
The Vital Statistics Agency said other trading partners would not be able to accept the signs or symbols or reproduce them on secondary identification such as a driver's license or care card health.
The Vital Statistics Agency has suggested parents register λugʷaləs name using an alternate spelling, such as: Aug'walas or Augwalas.
"That's not an option," Smith said. "If you change the spelling, you change the meaning."
Indigenous peoples who relied on the oral transmission of their history were forced to adopt a system that prioritized the written word as the dominant form of record keeping, "and then when we wrote it down, they say that we do not accept this writing". said Smith. "Were done. We don't want to do this anymore. The government can change their systems quite easily.
Smith said it only took him five minutes to download the keyboard needed to spell his son's name. "It's an easy fix, and they're just making it harder."
The couple are in conversation with lawyers to plan their next move.
In the meantime, Smith said she was unable to get a health care card for her child, "so we have to pay for all our doctor visits and prescriptions, so it's quite frustrating."
Additionally, Smith said she was not yet able to receive the federal child tax credit. "It's a snowball effect."
The Department of Health acknowledged in a statement that it was aware that parents had been unable to register the births of children whose names included certain characters. "Numbers, parentheses, slashes and other symbols are not accepted," the statement said.
"We understand how distressing and frustrating this can be for families and that it disproportionately affects Indigenous families," the statement said.
The province is working to make changes and, through the Department of Health, says it will have "more to share soon."
British Columbia's action plan to implement the United Nations Declaration on the Rights of Indigenous Peoples includes adopting an inclusive digital font that allows Indigenous languages ​​to be included in official documents.
"We are committed to ensuring that Indigenous languages ​​are alive, used, taught and visible in their respective territories and across the province – and this includes ensuring that parents can register the birth of their children with names. traditional," the health ministry said.