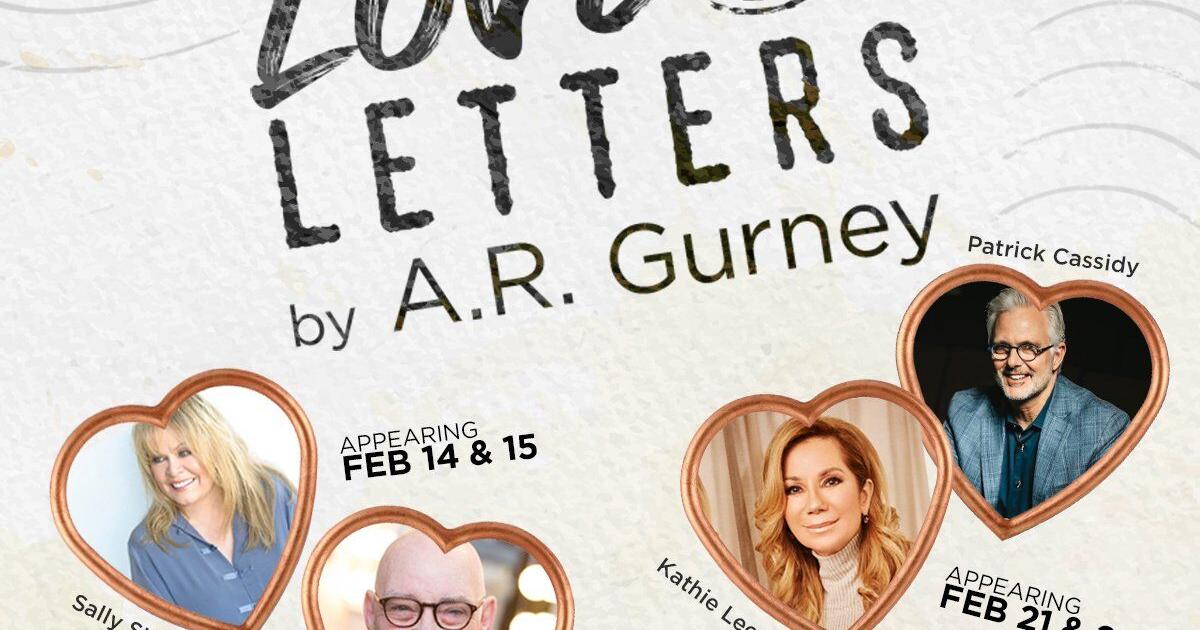 Studio Tenn Moves Forward With 'Love Letters' After Cancellation | Entertainment
Studio Tenn announced this week that its upcoming performances of "The Aretha Legacy" have been canceled due to COVID-19, but the local theater company is moving forward with its production of "Love Letters" with a pretty notable cast. .
Due to the fact that six out of seven cast members have tested positive for COVID-19, Studio Tenn and Artistic Director Patrick Cassidy have announced "The Aretha Legacy," a highly anticipated show that was scheduled to have multiple performances between the 10th and on February 20, was cancelled.
"We have a saying in theatre: 'The show must go on.' But COVID-19 doesn't make it easy for us," Cassidy said in an announcement posted to YouTube on Tuesday. "The virus and its variants continue to impact our industry, and Studio Tenn is not immune. … We are making the difficult decision not to move forward with ['The Aretha Legacy'] right now. Although we hope to bring you this exciting show in the future, we currently have no scheduled date for this production.
Cassidy said Ticketmaster will automatically refund tickets on February 10. It will take about 14 business days.
Studio Tenn is moving forward with its production of "Love Letters," with a star-studded cast that includes Sally Struthers, Conrad John Schuck, Kathie Lee Gifford and Cassidy.
The play written by AR Gurney centers on two people discussing their hopes, ambitions, dreams and disappointments through a series of letters spanning almost 50 years.
Struthers and Schuck will take the stage for the two opening nights on February 14 and 15, followed by Gifford and Cassidy on February 21 and 22. All shows begin at 7 p.m. at the Jamison Theater in The Factory at Franklin.
Tickets for "Love Letters" can be purchased at www.studiotenn.com/loveletters.