Travesty or tragedy? What Egypt thinks of Aida de Verdi | Opera
In the middle of downtown Cairo is an unnamed-looking concrete building that stretches along one side of a huge landscaped roundabout. If you look upwards you will see it labeled, between the rows of air conditioning units, in Arabic and English: "Opera office building and garage". As monuments to past cultural glories disappear, it is not a thing of beauty. But this block marks the site of the Khedivial Opera – a hall erected in 1869 – and which hosted, on December 24, 1871, the creation of a new opera by the then most famous composer in the world: Aida by Giuseppe Verdi.
Today, Aida is one of the most regularly performed operas around the world. Its decor of ancient Egyptian pyramids is as popular with directors and audiences as the Spain of Carmen or the Japan of Madama Butterfly, almost always preserved as a spectacular backdrop for its conventional love affair with Italian opera. Yet in recent decades, Aida's overt exoticism has sparked controversy. Palestinian intellectual Edward Said argued that it was just another product of European imperialism – an opera that had, he wrote in 1993, "an anesthetic and informative effect on the European public".
Tempted to dismiss Said's criticism as outdated or too abstract? Don't be: in 2019, Aida made the news when the American soprano Tamara Wilson refused to wear blackface makeup sing the title role at the Arena di Verona in Italy.
I have loved Verdi's score since I have known a little about opera, but it is impossible to ignore Aida's problems today. Yet in Europe at least, the play's roots in 19th-century Cairo have been largely forgotten, and Egyptian perspectives on it have been marginalized amid liberal turmoil. That's why, to mark the 150th anniversary of Aida's world premiere, I stand next to roaring traffic in central Cairo, my eyes riveted on an office building in the hope of knowing what's going on. 'happened next. Not the familiar story of Aida's popularity on the main stages of Europe and North America – but the fate of opera here in the Egyptian capital.
Never an enthusiastic traveler, Verdi probably wouldn't have appreciated the gesture. In fact, he could have rejoiced that the Egyptian origins of his "Egyptian" opera had been mostly forgotten. He confessed to a friend while working on Aida: "If someone had said to me two years ago: 'You will write for Cairo', I would have considered him a fool. To another, he described ancient Egypt as "a civilization that I have never been able to admire". No wonder the composer turned down Egyptian ruler Khedive Isma'il Pasha's initial request for a hymn commemorating the official opening of the new opera. "It's not my custom to compose occasional pieces, "Verdi explained icily.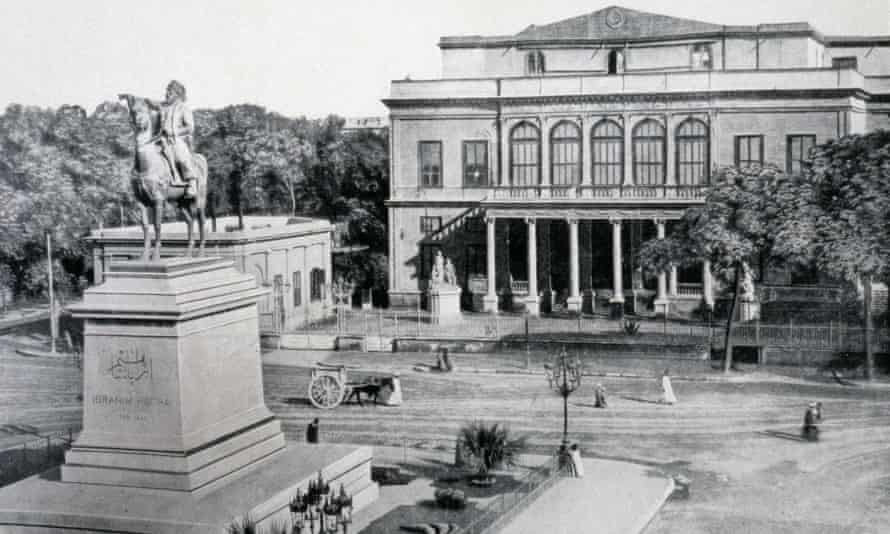 When the Khedive requested a new "purely ancient and Egyptian opera" instead, promising splendid staging, Verdi continued to play hard to get it. Weighing in on other options, the management of the Opera felt that Richard Wagner "could do something grand." But Wagner's Aida remains one of the great imaginaries in the history of music: the 150,000 francs in fees ultimately proved irresistible – although Verdi refused to go to Cairo to supervise the premiere because 'he was "afraid of being mummified".
The amalgamation of this joke between contemporary Egypt and ancient Egypt is significant. Few cultures can match the powerful hold that ancient Egypt had on the European imagination since 19th-century archaeologists rushed to unearth monuments and bag treasures from the Pharaonic era. Aida's framework was designed to capitalize on the fashionable world of pyramids, mummies and hieroglyphics. Like the archaeological digs themselves, the opera's historical spectacle distracted audiences from contemporary Egypt and instead focused minds on the country's glorious past.
As singing teacher and impresario Neveen Allouba says: "Aida shows Egypt's past, it's our history. And so we are proud of it. But modern Egypt is so different. In this city of 21 million people, vehicles scramble for space on smog-filled boulevards and horns are a permanent feature of the soundscape. To arrive there in 2021 is to immerse yourself in the polyphonic thud of a superclub.
Has Aida therefore become a historical relic in its own right? Magdy Saber, president of the current Cairo opera house – opened in 1988 after a fire destroyed the Khedivial opera house – insists that Aida still has modern significance. "It is very important for the history of the Egyptian army, he explains, because Radames [Verdi's tenor hero] is the leader of the Egyptian army and when he commits a crime he admits it – so it is about the honor of the history of the country and at the same time the honor of the Egyptian army. "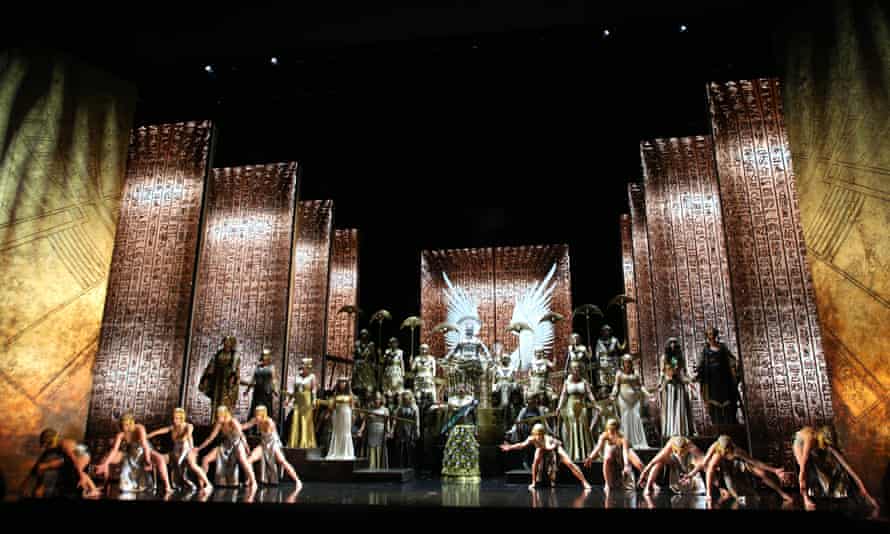 during this time soprano Fatma Saïd – Born in Egypt and rising international star – tells me the triumphal march of the opera is still used for university graduation ceremonies in Cairo. "We're very, very proud of the music," she says. Even if it was written by an Italian who refused to visit Egypt? "Art isn't just about taking facts and putting them to music," she says. "It's about using our imaginations. I think this is the most interesting part: how artistically involved these western artists [such as Verdi] were with the Middle East.
Ahmed El Maghraby, who directs a performance space dedicated to traditional Egyptian music, is less convinced. Aida is good for tourism, he admits. But to celebrate opera as one of the cultural representatives of modern Egypt? "Why should you play Aida when we have our own music?" "
Allouba, too, confesses that she would like to see operas on "the real Egypt now, the real Egyptians – what's going on and the problems and successes that we have throughout our lives now".
But my assumption that ancient Egypt might look like an ancient story to those who grow up there today could not have been more wrong. "When I was 12 or 13, I could see the pyramids from home," says Daniel, a dentist in his twenties and tenor in training. "Before, we took taxis and went to the pyramids. It's part of my identity.
Back at the roundabout where Cairo's first opera house was located – still called Meidan El-Opera – I ask our taxi driver if he has ever seen Verdi's Aida. "No." Would he, I wonder? "Of course! Who wouldn't?"