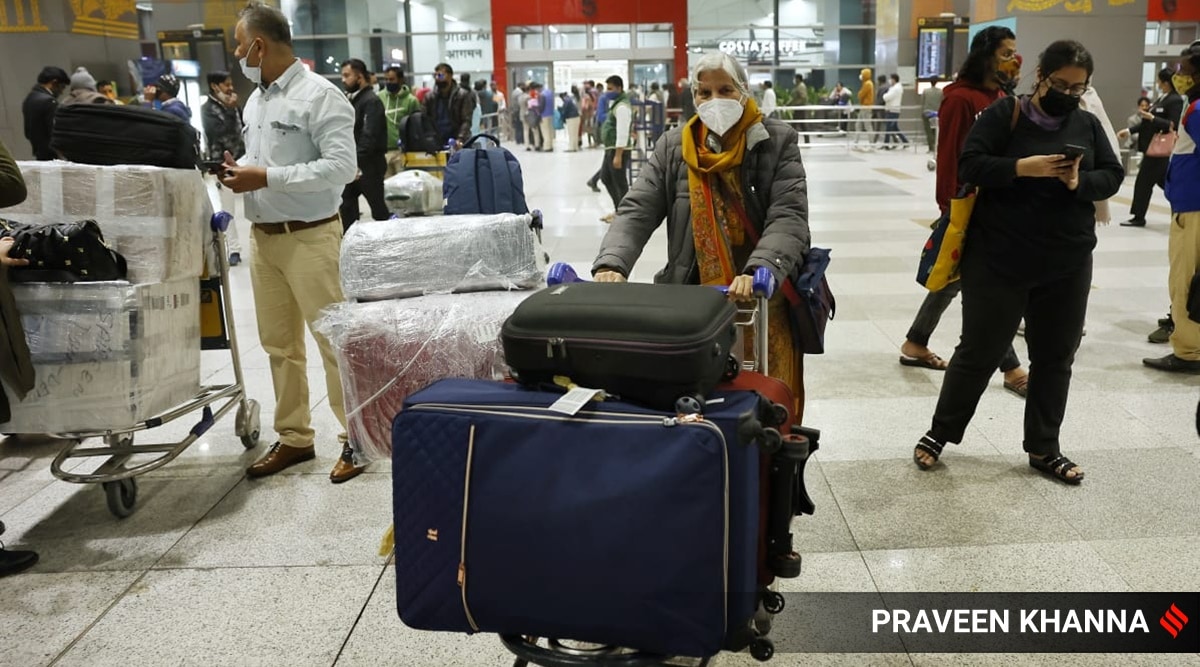 Case of Covid-19 in India, Coronavirus News Omicron Variant News LIVE
A woman receives a dose of a COVID-19 vaccine at a vaccination center in Soweto. The World Health Organization has urged countries not to impose a flight ban on countries in southern Africa amid concerns over the new variant of omicron. (PA)
Omicron was first reported on November 24 in southern Africa, where infections have risen sharply. It has since spread to more than a dozen countries, many of which have imposed travel restrictions in an attempt to shut down.
Earlier this week, the World Health Organization (WHO) warned on Monday that the highly mutated variant of the Omicron coronavirus was likely to spread internationally and poses a very high risk of infectious outbreaks which could have " serious consequences "in some places.
Health officials in the Netherlands said on Tuesday that the new variant of the highly mutated coronavirus was in Europe several days earlier than expected.
The Dutch National Institute for Public Health and the Environment said samples taken on November 19 and 23 – before omicron was announced on November 24 – were positive for the variant.
Mutations in the omicron variant strongly suggest that it is more contagious than previous forms of the virus, scientists say. They warn they can't be sure without more testing and data, but the evidence so far is sobering. More information on the variant is likely to emerge in the coming week.