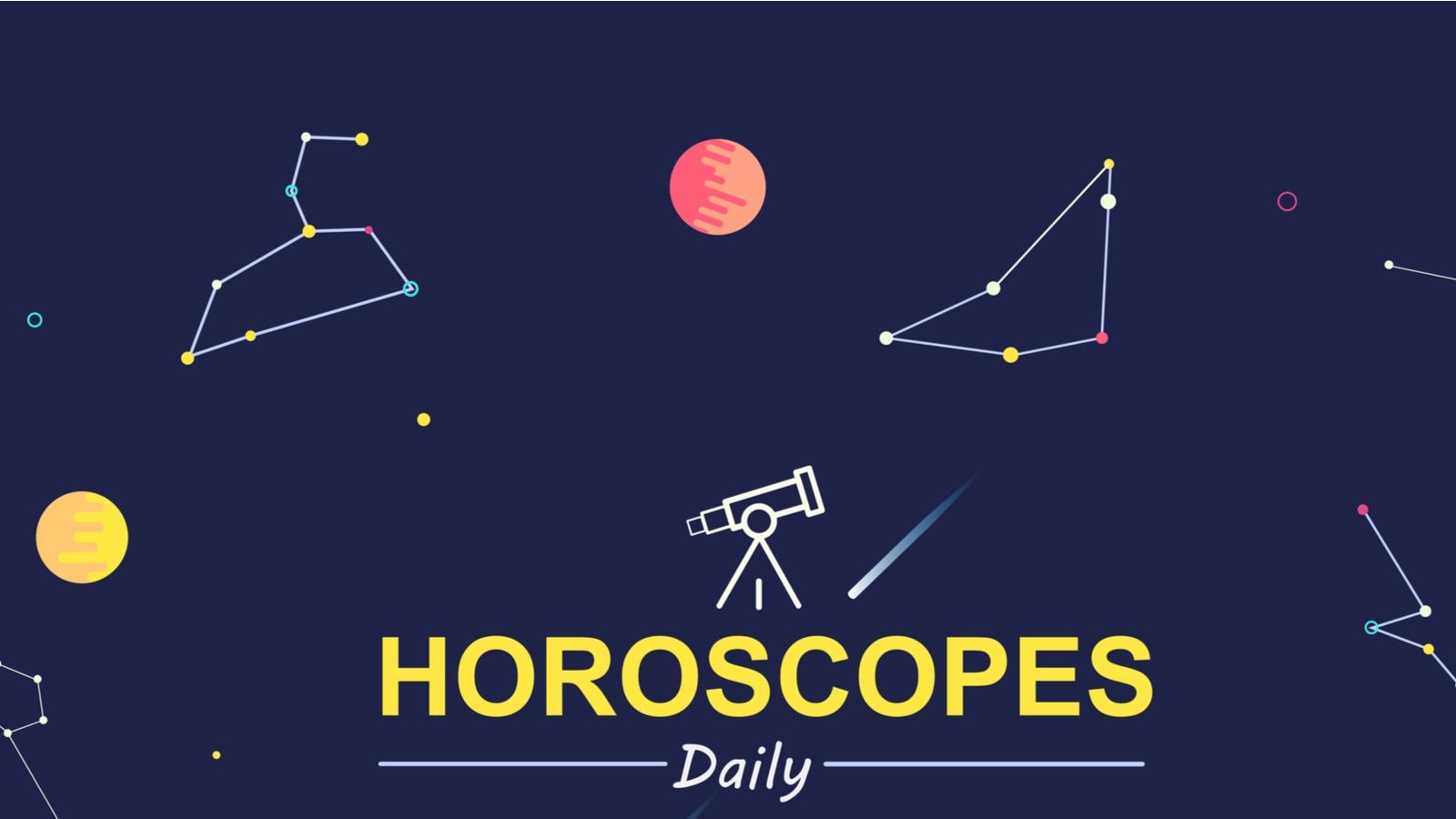 Find out daily astrological predictions for Aries, Taurus, Gemini, and other zodiac signs
As the Moon enters the waning crescent phase on Monday, October 4, Libras must prepare to embark on the journey to accomplish new tasks, but ensure that previous tasks are not pending. Capricorns must press the refresh button and restore the reins of life. The day will be great for Leos, Libras, Sagittarians, Aquarians and Pisces as they will discover new opportunities and general calm. Taureans (Taurians) need to be careful not to be too lazy to avoid getting into trouble. Gemini will be helped by coworkers while Cancer might get an invite from a relative.
Aries: (March 21-April 19)
Aries should be wary of strangers
Focus on tackling challenges on the work front, as the pressure at work is likely to increase. Try to stay away from controversy, extravagance, and strangers today, as there is a possibility of being cheated. Take care of your health, especially your throat. Mars (Mangal) being your rashi lord will reign over the day; and red would be your color of choice. Bet on A, L, E because these are your lucky alphabets. Your lucky numbers would be 1, 8.
Taurus: (April 20-May 20)
Taurus needs to get rid of laziness to get desired results
Marital happiness is there because you will be able to find a work-life balance like a pro. You might experience crucial work-related anxiety. Hard work is advised to make your dreams come true. Don't let laziness get the best of you. Turn to white and the numbers 2, 7 for good luck. Also, as Shukra or Venus controls your zodiac, the lucky alphabets Ba, Va, U would do wonders for you.
Gemini: (May 21-June 20)
Overall a likely peaceful day for Gemini
Confidence will be the key to success for Geminis today. You will have a great time in the workplace because your colleagues will give you full support. Worries about your child's career will end. Now is the right time to execute the plans because the decisions you make will pay off. Yellow will be the lucky color, and numbers 3, 6 will be very favorable. Opt for Ka, Chha, Gha alphabets to turn situations in your favor, as Lord Rashi Mercury (Budh) rules the day.
Cancer: (June 21-July 22)
Creativity will be the order of the day for Cancer
Your efficiency and dominance at work will bring you a lot of happiness. But at the same time, the problems related to children can occupy you a bit. Despite this, your creativity will give way as you will find the time to complete a creative task and impress others. Chandrama / Moon is your Lord Rashi. Go for the milky white color and number 4 to get the desired results in auspicious jobs. Follow the Da, Ha alphabets for good luck.
Leo: (July 23-August 23)
Favorable conditions on the labor front likely for Leos
Your hard work will bring great results as you rise triumphantly at work. Finances look great. Trade deals will reap satisfactory benefits. Be respectful of your partner's feelings. Your zodiac is ruled by the Sun, so go for items in a golden color if you want the luck to be in your favor. The lucky number will be 5 while the lucky alphabets will be Ma, Ta.
Virgo: (August 23-September 22)
Virgo can be overconfident today
Finances don't look good. Avoid investing in equity markets or trading transactions. Heed some constructive advice and don't let your decisions be overshadowed by recklessness and overconfidence. Protect your reputation if you are in an influential position. Trust Mercury, your ruling planet, to guide you, and to ensure luck, pick numbers 3, 8 and wear green. Also write down your lucky alphabets Pa, Tha, Na.
Libra: (September 23-October 22)
Love is in the air for Libra
The links between partners (married couples or lovers) will increase considerably. The chances of having romantic dates are high. You will receive respect from the people and could get a higher position in your profession. Buying a new vehicle seems likely. Your lucky numbers will be 2, 7 and being ruled by Venus, your favorite color will be white. Look to the Ra, Ta alphabets for good fortune.
Scorpio: (October 23-November 21)
Scorpios need to focus on their sanity
Take care of your children and your health. Avoid spicy foods to avoid indigestion. Trusting anyone is not a good idea today. Prepare for challenges in the workplace. You might be feeling stressed out today, so consider focusing on your sanity and meditate. As Mars rules your zodiac, a vibrant color like red will be ideal for you while the numbers 1, 8 will bring you luck. Turn to the lucky alphabets Na, Ya, today.
Sagittarius: (November 22-December 21)
New Partners Can Join Business For Sagittarius
Cosmic energy is very calming and would guarantee you a calm and pleasant day. Your talent will be noticed. The chances of finding lost items and new partners entering the trade are high. You will experience marital happiness and encouragement from your spouse. Jupiter is your ruling planet and the numbers 9, 12 will prove to be extremely lucky. Wear shades of yellow to attract good luck. Also, know that your lucky alphabets will be Bha, Dha, Pa, Dha.
Capricorn: (December 22-January 19)
Cyan is the color of the day for Capricorn
You might also have problems with your coworkers and feel anxious at home. Reputation can be threatened. But remember, the past doesn't define you, so go ahead and determine your reality. Pay special attention to your blood pressure and your joints. Saturn is your rashi lord and the favorable numbers will be 10, 11. Try to choose the lucky alphabets Kha, Ja to make situations favorable.
Aquarius: (January 20-February 18)
The arrival of guests could keep Aquarians busy
A good time to bond with family, as you could be spending some quality time with your family. Be prepared to enjoy the company of the guests. The pressure of work seems to be a little less of a problem for public servants today. A great day to venture into new business. The guidance and blessings of a father figure will help you be successful. Your luck might be in your favor if you pick numbers 10, 11 while doing a good job. It is advisable to stick with different shades of cyan color for good luck. The alphabets Ga, Sa, Sha, Sh will help you attract good luck, because Saturn rules your zodiac.
Pisces: (February 19-March 20)
Travel seems likely for Pisces
Perfect time to focus on meditation and self-study. You will have the chance to live passionate love experiences. A good day to travel long distances. Take care of your health. Government employees could face delays at work. To make things work, seek the blessings of your ruling planet, Jupiter. 9, 12 will accompany you in your projects. Attract good luck with shades of yellow and Da, Cha, Jha, Tha alphabets.
Read all the latest news, breaking news and coronavirus news here. follow us on Facebook, Twitter and Telegram.